Temu Review: Is This Free Shopping App Legit?
Looking for a convenient and free way to shop for all your needs? Look no further than Temu, the number one shopping app that has quickly gained popularity. With a wide variety of products ranging from car accessories to clothing to electronics, Temu offers affordable options for every budget.
However, it's important to note that some customers have experienced discrepancies between the physical items they received and what they saw on the website.
Despite this, Temu provides a Purchase Protection Program, ensuring that you can request refunds or returns if needed. However, it's worth mentioning that Temu has faced controversy due to potential data risks and allegations of non-compliance with certain laws and regulations. Owned by PDD Holdings, based in Dublin, Ireland, Temu is revolutionizing the world of online shopping.
Overview of Temu
Temu is a popular digital marketplace and shopping app that has gained immense popularity in recent years. As the number one free shopping app, Temu offers a wide range of products to cater to varying consumer needs and preferences. Whether you are looking for car accessories, clothing, electronics, or even cosmetics, Temu has it all.
Product Categories on Temu
One of the standout features of Temu is its diverse product categories. The platform offers an extensive selection of car accessories, ranging from practical items like phone holders and organizers to stylish upgrades such as seat covers and decorative decals. If you are a car enthusiast or simply want to enhance your driving experience, Temu is the ideal place to browse and purchase these products.
When it comes to clothing, Temu has a vast array of options for men, women, and children. From trendy fashion pieces to comfortable basics, you can find clothing items suitable for any occasion or personal style. The platform also offers various sizes and fits, ensuring that everyone can find something that suits them.
Electronics are another noteworthy category on Temu. Whether you are in need of a new smartphone, tablet, or computer, Temu has a wide selection of electronic devices to choose from. Additionally, you can find accessories like headphones, charging cables, and power banks to complement your electronic gadgets.
For those in search of home goods, Temu offers a plethora of options. From kitchen appliances and gadgets to home decor and furniture, you can find everything you need to transform your living space into a cozy and stylish haven. With Temu's extensive range of home goods, you can easily find products that suit your taste and budget.
Cosmetics enthusiasts will also find an impressive selection on Temu. From skincare products to makeup essentials, Temu offers a wide array of cosmetics from various brands. Whether you are looking for a specific item or wanting to explore new beauty products, Temu has an expansive range to choose from.
Quality and Pricing on Temu
Many shoppers are drawn to Temu for its incredibly affordable prices. The platform is known for offering products at extremely competitive rates, making it an attractive option for budget-conscious shoppers. However, it is important to note that the low prices on Temu may mean sacrificing brand recognition or high-quality materials.
In some cases, customers have reported receiving items that differ from the product description or are of lower quality than expected. This is a risk that shoppers should be aware of when considering a purchase on Temu. It is advisable to read customer reviews and thoroughly examine product details before making a buying decision.
Purchase Protection Program
To address customer concerns and protect their interests, Temu has implemented a Purchase Protection Program. This program aims to provide customers with peace of mind and recourse in case they encounter issues with their purchases.
Under the Purchase Protection Program, eligible customers may be eligible for refunds or returns if they receive incorrect or damaged items, or if the products they receive do not match the description provided on the website. To qualify for a refund or return, customers must adhere to the program's eligibility requirements, which may vary depending on the specific circumstances of the case.
Temu's Purchase Protection Program aims to uphold customer satisfaction and ensure a positive shopping experience for all users of the platform.
Controversies Surrounding Temu
Despite its popularity, Temu has faced its fair share of controversies. One of the main concerns revolves around potential data risks. As a Chinese-owned platform, there have been concerns about the security and privacy of user data. While Temu has implemented security measures and protocols to safeguard user information, it is still important for users to exercise caution and be mindful of the information they share on the platform.
Additionally, there have been accusations of Temu not fully complying with certain laws and regulations. Critics have raised concerns about the platform's business practices and its impact on local economies. These controversies have sparked debates and discussions surrounding Temu and its operations.
It is essential for potential users to be aware of these controversies and weigh the pros and cons before deciding to engage with the platform.
PDD Holdings: The Parent Company of Temu
Temu operates under the umbrella of PDD Holdings, a parent company based in Dublin, Ireland. PDD Holdings is responsible for overseeing the operations and management of Temu, as well as other subsidiaries and ventures.
As a parent company, PDD Holdings plays a crucial role in the overall functioning and growth of Temu. It provides the necessary resources and support to ensure that Temu continues to thrive as a leading player in the digital marketplace industry.
The location and headquarters of PDD Holdings in Dublin, Ireland, demonstrate the global reach and impact of the company. This strategic positioning allows PDD Holdings to tap into various markets and leverage international business opportunities.
In conclusion, Temu serves as a convenient and accessible digital marketplace and shopping app that offers a wide range of products to meet diverse consumer needs. While the platform boasts competitive pricing and a vast selection, it is important for users to be aware of potential quality concerns and controversies surrounding Temu. By understanding the platform's Purchase Protection Program and considering the risks and benefits, users can make informed decisions when engaging with Temu and its offerings.
In the vast world of online shopping, making informed decisions can be a daunting task. That's why we've got you covered with "The Ultimate Guide to Temu Reviews." Whether you're a seasoned shopper or just starting out, this comprehensive guide will provide you with valuable insights and honest feedback on Temu Reviews and Complaints. Say goodbye to endless scrolls through countless product pages, and let us help you navigate through the realm of customer reviews. Get ready to make well-informed purchasing choices and discover the power of Temu Reviews!
1. What is Temu?
1.1 Overview
Temu is an online platform that allows users to find and share reviews and ratings for various products and services. Whether you're looking for a new restaurant to try, a reliable plumber, or the best gadget on the market, Temu has you covered. With an extensive database of user-generated reviews, Temu aims to provide authentic and trustworthy information to help you make informed decisions.
1.2 How it Works
Using Temu is simple and intuitive. Just create an account and start exploring the vast range of categories available. You can search for specific products or services using the search functionality or browse through the different categories to discover new recommendations. Each listing includes detailed information, ratings, and reviews from other users, giving you a comprehensive overview of what to expect.
1.3 Benefits
Temu offers several benefits to both consumers and businesses. For consumers, Temu provides a reliable source of information to help them make educated choices. By reading reviews and ratings from other users, you can gain insights into the quality and performance of products and services before making a purchase. Temu also allows users to engage with the community, ask questions, and participate in discussions to further enhance their decision-making process.
For businesses, Temu provides an opportunity to showcase their products or services to a larger audience. Positive reviews can help build trust and attract potential customers, while negative feedback can serve as valuable feedback for improvement. By actively engaging with the Temu community, businesses can establish a positive online presence and strengthen their reputation.
2. Temu Features
2.1 User Interface
Temu prides itself on its user-friendly interface, designed to make navigation and exploration effortless. With a clean and intuitive layout, you can easily find the information you need without any confusion. The interface is also customizable, allowing you to personalize your experience according to your preferences.
2.2 Search Functionality
The search functionality on Temu is powerful and efficient. It allows you to search for specific products, services, or businesses within seconds. The search results are comprehensive and display all relevant information, including ratings and reviews, making it easy to compare options and make an informed decision.
2.3 Filtering Options
To streamline your search process, Temu provides various filtering options. You can filter by location, price range, ratings, and other relevant criteria to narrow down your options and find precisely what you're looking for. These filtering options save you time and effort by presenting only the most relevant choices.
2.4 Community Interaction
Temu encourages community interaction by providing a space for users to leave comments, ask questions, and participate in discussions. This feature allows users to share their experiences, seek advice, and engage with others who have similar interests or needs. By fostering a sense of community, Temu aims to create a platform where users can rely on each other's opinions and recommendations.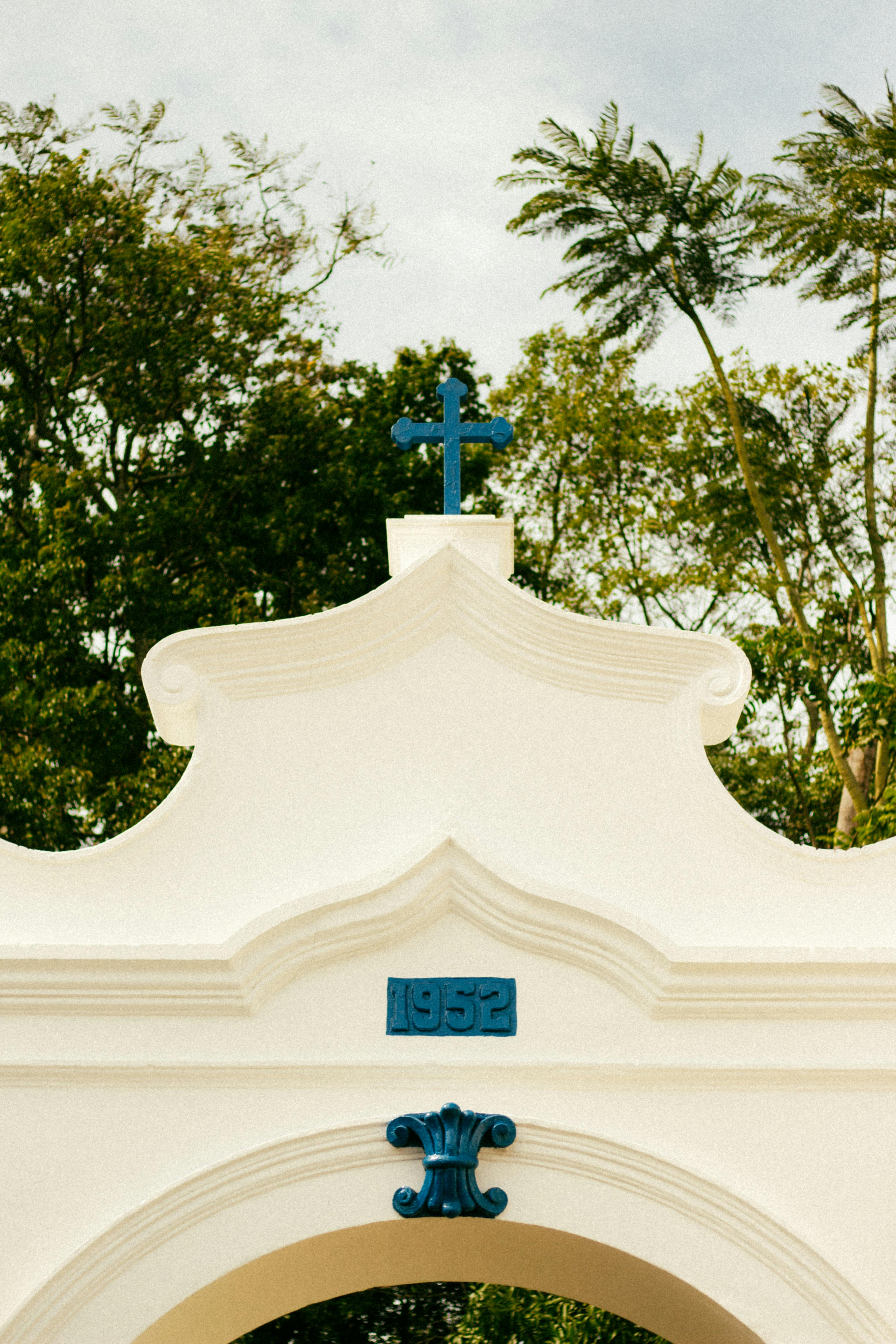 3. Temu Review Process
3.1 Submitting a Review
Submitting a review on Temu is quick and straightforward. If you have used a product or service and want to share your experience, simply navigate to the relevant listing and click on the "Write a Review" button. You will be prompted to provide details such as your rating, review title, and a detailed description of your experience. You can also upload photos to supplement your review.
3.2 Rating System
Temu's rating system is designed to capture multiple aspects of a product or service. Users can rate different categories, such as quality, value for money, customer service, and more. This comprehensive rating system allows for a holistic evaluation, enabling users to provide a detailed analysis of their experience.
3.3 Verification Process
To maintain the integrity and authenticity of reviews, Temu implements a verification process. While anyone can submit a review, Temu ensures that all reviews go through a thorough verification process to prevent fake or biased feedback. The verification process helps to build trust among the users and ensures that the information shared on Temu is reliable and accurate.
4. Understanding Temu's Rating System
4.1 Rating Categories
Temu's rating system encompasses various categories to provide a comprehensive evaluation of products and services. These categories may vary depending on the industry or type of business being reviewed. Common rating categories include quality, price, customer service, cleanliness, and reliability. By breaking down the evaluation into specific categories, Temu's rating system offers detailed insights that help users make informed decisions.
4.2 Weighting Factors
The weighting factors in Temu's rating system ensure that certain categories carry more significance than others based on their importance to users' purchasing decisions. For example, if price is a critical factor for most users, it will have a higher weighting. This approach reflects the varying priorities of different users and allows for a more accurate overall score calculation.
4.3 Overall Score Calculation
Once all the ratings for the different categories have been collected, Temu calculates an overall score for each product or service. This overall score is a weighted average that helps users assess the overall quality and performance of a business, taking into account the importance of each category. The overall score provides a quick snapshot, allowing users to compare different options easily.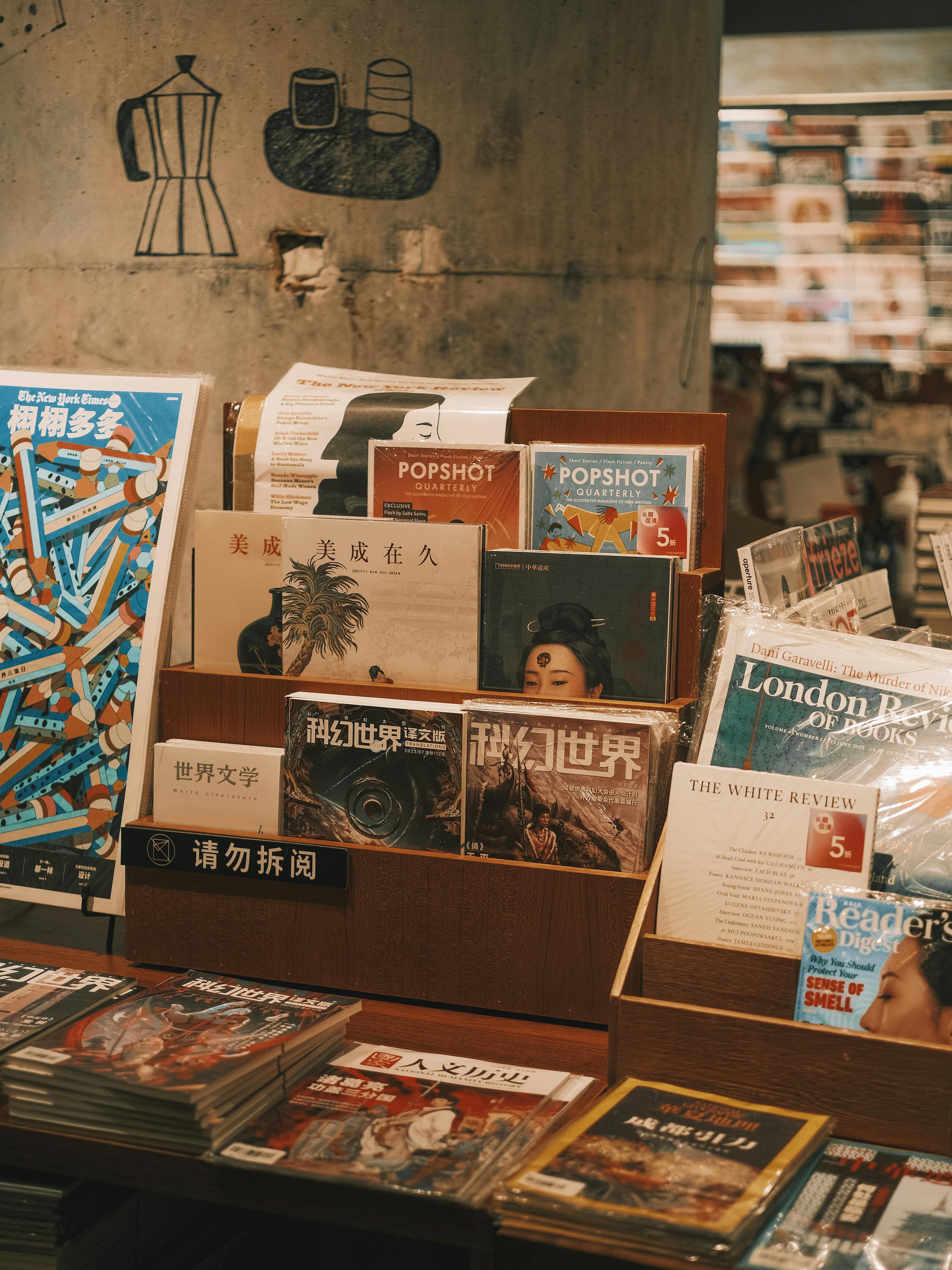 5. Navigating through Temu Reviews
5.1 Review Summary
The review summary section on Temu provides a concise overview of the overall rating and key highlights of a product or service. Here, you can quickly glance at the average rating, the number of total reviews, and the most commonly mentioned positive and negative aspects. This summary gives you a snapshot of the general consensus among users, saving you time and effort.
5.2 Detailed Reviews
To get a more in-depth understanding of a product or service, Temu provides detailed reviews from users. These reviews can range from a few sentences to more detailed accounts of personal experiences. By reading through these detailed reviews, you can gain valuable insights, perspectives, and specific details that might not be covered in the summary or ratings alone.
5.3 Sorting Options
Temu offers sorting options to help you find the most relevant and helpful reviews. You can sort reviews based on recency, rating, or relevance to your search query. This feature allows you to prioritize the reviews that are most important to you, saving you time and ensuring you find the information you need quickly.
6. Temu Verified Reviews
6.1 Why Trust Verified Reviews?
Temu's verified reviews add an extra layer of reliability and trust to the platform. Verified reviews are thoroughly checked and authenticated by Temu's team to ensure their authenticity. This verification process significantly reduces the likelihood of fake reviews and ensures that the information you rely on is genuine and trustworthy.
6.2 How to Identify Verified Reviews
Identifying verified reviews on Temu is easy. Verified reviews have a badge or mark next to them, indicating that they have gone through the verification process. This badge provides reassurance that the review has been carefully evaluated and confirmed, further enhancing your confidence in the accuracy and honesty of the information shared.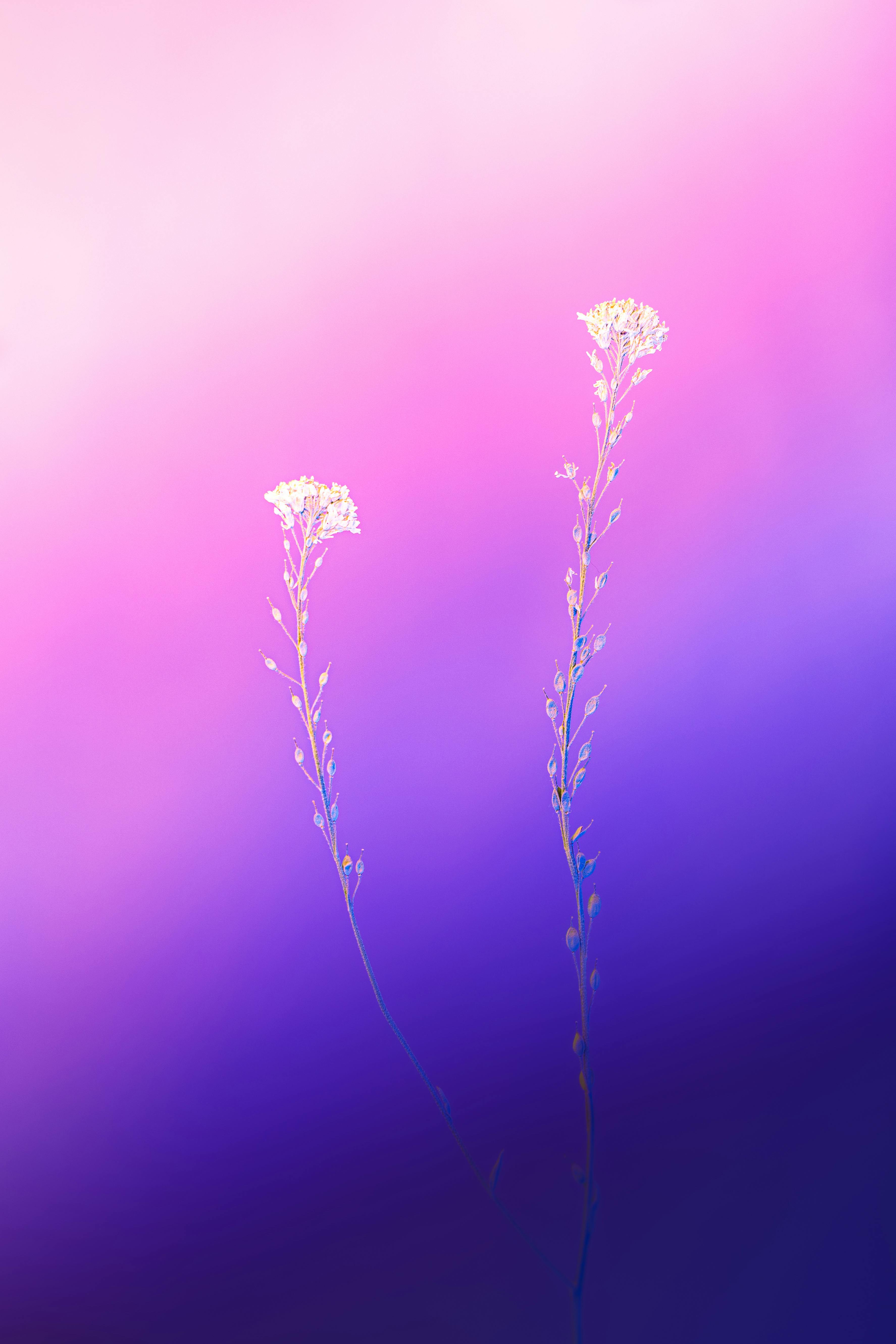 7. Addressing Complaints on Temu
7.1 Reporting a Review
If you come across a review that you believe violates Temu's guidelines or is misleading, you have the option to report it. Temu takes these reports seriously and investigates each reported review thoroughly. By reporting a review, you contribute to maintaining the integrity and fairness of the platform and ensure that the information shared is reliable and useful to others.
7.2 Dispute Resolution Process
In situations where there is a dispute or disagreement between a business and a reviewer, Temu provides a dispute resolution process. Both parties can provide their side of the story, and Temu's team will carefully review the evidence and take appropriate action based on their findings. This process aims to create a fair and balanced environment for all users on the platform.
8. Temu User Community
8.1 Discussion Forums
Temu's user community is vibrant and engaging. The discussion forums allow users to connect, share information, and exchange opinions and experiences. Whether you have a question, want to share a recommendation, or simply want to engage in conversations related to your interests, the discussion forums provide a space for meaningful interactions with like-minded individuals.
8.2 Question & Answer Section
The question and answer section on Temu is a valuable resource for users seeking specific information or clarification. Users can ask questions about a product or service, and other community members can provide answers based on their knowledge or personal experiences. This feature enhances the collaborative nature of Temu and ensures that users can access the information they need directly from the community.
9. Temu's Impact on Businesses
9.1 How Temu Impacts Reputation Management
Temu has a significant impact on businesses by playing a crucial role in their reputation management. Positive reviews on Temu can enhance a business's reputation, attract new customers, and build trust. Conversely, negative reviews can serve as valuable feedback, highlighting areas for improvement and allowing businesses to make necessary changes. By actively engaging with the Temu community, businesses can showcase their commitment to customer satisfaction and improve their overall reputation.
9.2 Business Responses to Reviews
Temu encourages businesses to respond to reviews, both positive and negative. By responding to positive reviews, businesses can show appreciation for their customers' feedback and strengthen positive relationships. Additionally, responding to negative reviews demonstrates a willingness to address issues, find solutions, and improve the customer experience. By actively engaging with reviews, businesses can build trust, demonstrate transparency, and foster positive relationships with their customers.
10. Temu Mobile App
10.1 Features and Functionality
The Temu mobile app offers all the features and functionality of the web platform in a convenient, on-the-go format. With the mobile app, you can easily access and browse through reviews, search for products or services, and engage with the community from your smartphone or tablet. The intuitive design and smooth navigation ensure that you have a seamless user experience, regardless of the device you're using.
10.2 Download and Installation
To download and install the Temu mobile app, simply visit your device's app store and search for "Temu." Once you locate the app, click on the "Download" or "Install" button, and the app will be installed on your device. After installation, you can log in to your Temu account or create a new account to start exploring and benefiting from the features of the mobile app.
In conclusion, Temu is an invaluable platform that revolutionizes the way we find and share reviews and recommendations. With its user-friendly interface, extensive database of reviews, and interactive community, Temu empowers users to make informed decisions and businesses to improve their products and services. By embracing Temu, you gain access to a wealth of knowledge, insights, and trustworthy information that can enhance the quality of your choices and shape your consumer experiences. So why wait? Join the Temu community today and embark on a journey towards informed decision-making.